Ultimate List of Business Ideas [1,000+ Ideas]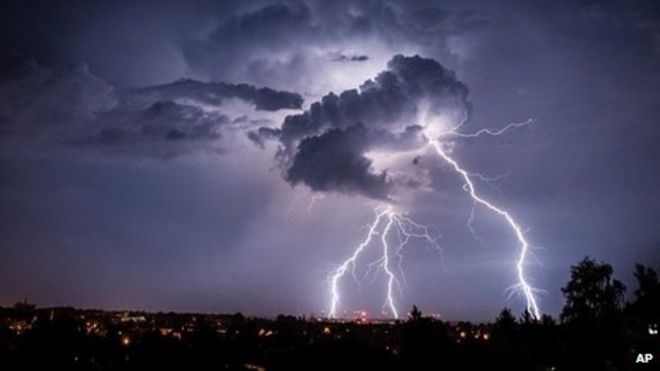 Hate my 9-5 job, read Lean Startup and every article ever written on Techcrunch. Even wrote some code on Codeacademy.
I'm totally ready to start a business! I just need an idea, what should I start?!?
Where to get ideas
Paul Graham wrote the best article on this.
My $0.02 is to always scratch your own itch. Then you:
Know the problem

Know the user base because you're part of it

Are guaranteed one user: you! This is my reason for making BlastoffCode
How not to come up with startup ideas: following trends.
Disappearing messages are so hot right now (in Mugatu voice), let's start a new app just for high school kids to do that.. It's a billion dollar idea fo sho!
This rarely works.
Idea List Roundup
Did you know that some of best entrepreneurs and investors literally post their ideas online hoping someone will start them?
Why would they do it? Maybe it is their way of paying it forward. Maybe it is just a lack of time on their end. I think it is because some people just really want to see the thing they thought up out in the world. Whatever the case may be, it isn't a bad place to start looking for your next company.
If you do find an idea you like from a successful entrepreneur and you actually start it, I can't think of a better pitch than:
Saw your idea posted and LOVED it! Because of my experience in X, I knew I had to start it: site.com. If you don't mind, I'd love to keep you posted on my progress such as new features and users/client growth on a quarterly basis. Thank you for changing my life and inspiring me to start this business.
Hmm you think that may get a response?
Don't believe me that ideas are posted online?
Scratch that: don't believe me that quality ideas are posted online? Here are 8 entrepreneurs who posted their ideas hoping other entrepreneurs will start them.
Ryan Robinson
Ryan is a thought leader for starting side businesses. And he knows what he's talking about, Ryan has done it to the tune of a 6 figure side hustle and most recently a rapidly growing product business. To my surprise, that product is not iStash.
Ryan Robinson's list of 101(!) Business Ideas
Bill Gross
Where to begin. Founded 3 companies, all sold. Started Idealab, an LA based incubator that has launched 150 companies, 45 of which went IPO, in about 20 years. Not bad. Ever see a Google Ad? Yea, that was started by one of Bill Gross's companies. Remember Netzero? Yea, that was one of Bill Gross's companies.
Note: these ideas are what's left from his now defunct Ideamarket
Mattan Griffel
Founder and CEO of Y Combinator backed OneMonth. Previously ran a growth hacking agency. Started a course on Ruby on Rails. Professor at NYU in his free time. Looks like he's done all of this before he's had a legal drink.
Derek Sivers
Derek was the founder of CD Baby, which used to do only $100m in sales. He also wrote a great book Anything You Want. Who knows, maybe the next $100m+ idea is in his list.
Derek's Idea and Projects List
Chris Oliver
Started and sold GoRails. Looks like he has a lot more successes to go based on these.
Ramit Sethi
Ramit provides leading career, personal finance and entrepreneurship advice. In his free time, he wrote a best selling book. Here's his list (requires email signup; no affiliation):
Ramit's 30 online business ideas
Graham Walberg
Don't know much about him other than what is on his site: Husband, Father, Commercial Real Estate Professional. Regardless, he made a pretty rad ideas list. Graham, I hope you start some of these.
Graham's Super Duper Ideas List
Lauren Holliday
College dropout who hacked her way to a job at a top startup. Easy to see why.
Lauren's list of money making ideas
Yes, a lot of those ideas are 'change the world' billion dollar ideas that are challenging to start. Launching a belt to keep your phone charged all day through the use of flexible lithium batteries (Bill Gross) might be tough to hack together for a solopreneur working on it part time. But hopefully someone just accepted the challenge!
Many of the ideas listed you can start in a weekend.
Think you can start a site that provides 10 inspirational quotes per day (Graham Walberg's idea)? Fuck yea you can!! How about a job site for tech jobs (Mattan Griffel's idea)? Umm, YES! Write an ebook (Lauren Holliday)? Collect trash on demand (Bill Gross)? Start a site to help people find apprenticeships (Chris Oliver)? Yes, yes and YESSSSS!! Too easy for ya? Overachiever are you? Coding skills are comparable to Gandalf's magical powers? This next section is for you.
Tech-heavy Ideas
The number one social news website for developers, HackerNews, used to do idea days where members posted their ideas. Even better, each idea was then ranked by the network.
Here are a few highlights:
If thats not enough, here's a list of 998 ideas from Seth Godin's students.
Well, now that you've gone from looking for an idea to being swamped with ideas, what are YOU going to start?
Happy launching 🚀💸 !